🏆 🌟 Alternatribe has 5 sets of DOUBLE TICKETS to Body and Mind's Christmas Festival on the 25th of Nov in KZN to GIVE AWAY! 🌟🏆
3 easy steps to enter:
Step 1: JOIN the Alternative Events KZN Facebook group
Step 2: LIKE & SHARE this pic
Step 3: in comments, tag the person you'd take with you
Winners will be randomly drawn; notified on Facebook on Friday 2 October and will have 12 hours to respond to claim their prize.
Body & Mind will issue winners tickets directly.
Good Luck!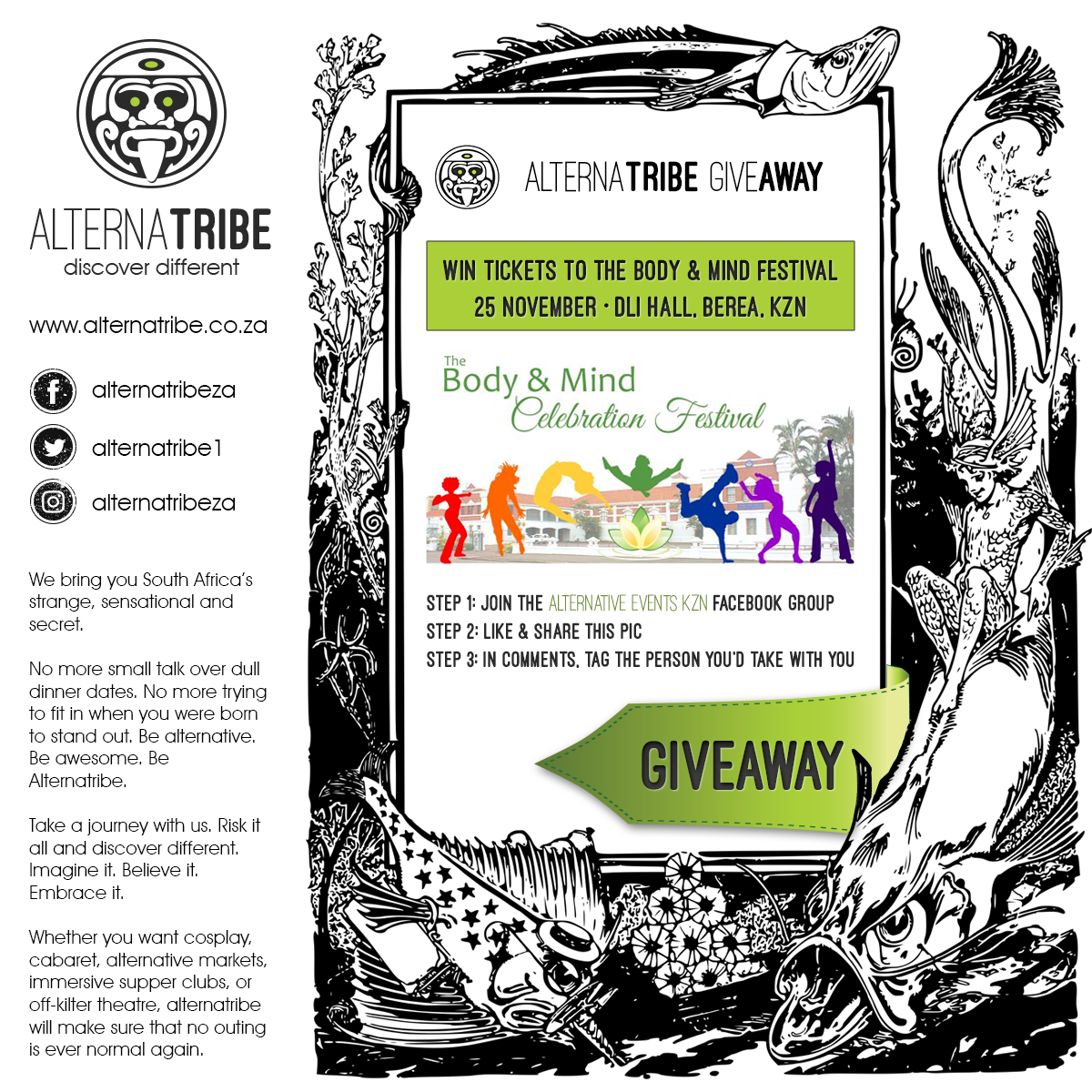 0